Wood (untreated) & Leather
handle material from the nature
wood, bones,horns and leather etc.
We Offer Material from the nature which you can use perfectly to build handles. You also find many rare materials which are hard to get somewhere else. Another Highlight is our huge selection on animal horn who are easy to work with.
Details:
- special handle material from all over the world
- selected pieces 
- intensive grain
- 100% legal
-ideal use for further processing
- high quality material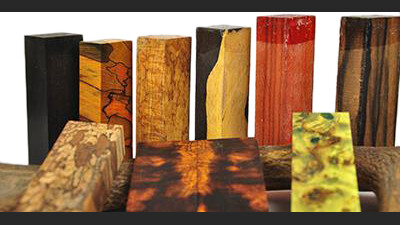 Wood (untreated)
untreated wood ebony, rosewood, Pink Ivory, grenadill,...
Leather for handle winding
Different kinds and sizes of leather for handle winding...
---